If you are looking for a presenter, you need someone to clearly communicate in English with your international audience.
I can help you with that.
I work together with marketing and communications professionals on internal/external/B2B/B2C stakeholder challenges.
Webinars
I often write my own scripts and host audience interaction such as Q&A sessions or polls.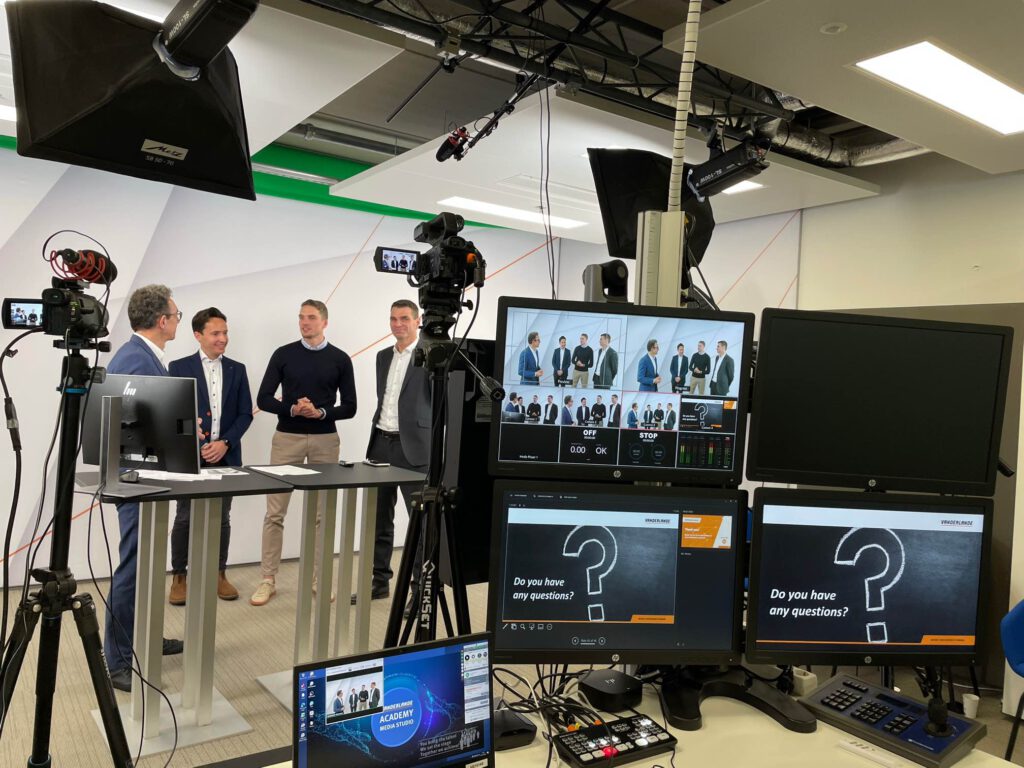 Podcasts
Alternatively, here's a recent podcast I hosted for Nuffic in The Hague. Also, check out my (pre-war) podcast showreel, top right, for a more compact impression.

In other podcast news, I'm currently working on a brand new podcast series for Fyndoo, but it's still a bit secret at the moment…
There's more
I have proven experience with the following types of presentations across the Netherlands:
Hosting on-stage live events

Mediating online live webinars alongside senior executives (B2B)

.

Presenting online/on-stage hybrid corporate events (Internal Comms)

Hosting of online corporate "chat show" formats involving senior executives (B2B)

Podcast series hosting
I enjoy helping a wide range of business and academic clients. My journalistic curiosity ensures that I like to get deep under the skin of your speciality in order to engage a wide range of audiences.
Please note: I have a rather British accent: you can sample it by playing the one-minute webinar promo, or hear it during the podcast demo. Click 👉🏼 or👇🏼, depending on your device.
If you would like to see more: here is a Youtube channel with a series of webinars which I hosted in 2021.
I'm happy to talk to you about your needs. Don't hesitate to get in touch.